I did not come to be served but to serve
Mission is fundamental to who we are as Christians. Jesus taught us that to love God is to love our neighbor; that neighbor may be in our community, in our area of the country, or halfway around the world. At Midway, we seek to make an impact on the world around us by utilizing the unique gifts he gave to each of us. We're thrilled that some of our ongoing mission partners are finding creative ways to operate safely in the midst of COVID-19.
3RE, Inc . Electronics Recycling
3RE, Inc.
is a public benefit nonprofit formed to provide computers and technology-related educational workshops to people who have faced difficulties but are making a strong effort to build new lives for themselves. The company understands that today, access to an affordable computer is a necessity. They work with local organizations to pair up donor-funded, refurbished computers with the best possible candidates to create the most positive outcomes possible.
From April 11-25, 2021, Midway UMC will collect old, retired, or unused computers in the collection bin under the covered entrance to the church.
For questions, please contact:
Michael Cannon, Director of Operations
mike@3reinc.org or (770) 510-6686
Four times a year, Midway UMC hosts families from Forsyth County who are working to get back on their feet and achieve financial independence. For one week, we feed them breakfast and dinner daily with friendly fellowship, and provide a comfortable place to sleep at night before they set off for school and work the next day.
During this time of quarantine, however, families in the program will reside at a private home donated for this organization to use, which they have been doing since March 2020. We will still provide continental breakfasts and evening meals for them during our host week, but meals will be prepared by our volunteers and delivered to the house where the families are residing. Volunteers are welcome to deliver the evening meal in person to the house or Midway's program coordinators will meet volunteers to transport the meal on their behalf, if needed.
We will also provide overnight hosts for each night during our host week. The host house has completely furnished living quarters in the garden level basement that are used strictly for overnight volunteers. The families do not have access to this area; it is completely dedicated for our volunteers. Midway's program coordinators will launder the overnight hosts' linens, and clean and disinfect this living area daily.
Many volunteers are needed to help in the hosting of these families. We ask only that volunteers attend a one-time orientation so that they can best understand and serve the unique needs of these families.

Midway's host weeks for 2021:
January 10 - 16
March 7 - 13
July 11 - 17
September 26 - October 2
This non-profit organization operates its home-delivery food program out of Midway UMC every single Sunday of the year. More than 70 food-insecure families with children in Forsyth County are provided with enough food to last a week. During COVID-19, extensive logistical plans were enacted to help ensure safety of our volunteers and those we serve, even as the number of families served skyrocketed.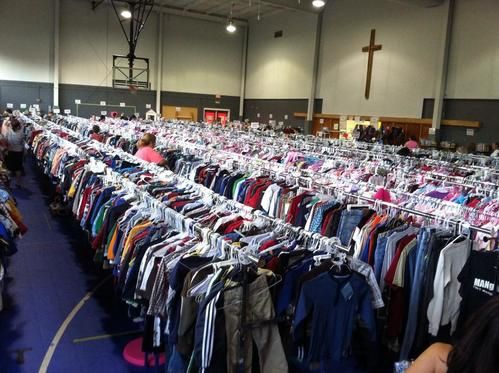 Children's Consignment Sale
Midway UMC Spring Consignment Sale 2021
Please check back. We hope to continue our mission to the community, once we feel it is safe for all.
Questions?
Click here
to email us.
Stay informed by joining our mailing list. Please fill out all the required fields, denoted with an *. We do NOT share this information with anyone.
Midway is proud to be growing our partnership with Wellspring Living, a widely-respected organization serving young women who have been victimized by sex trafficking. Click below to view a video about Wellspring's success.